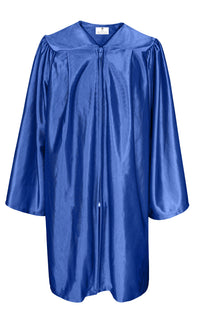 Quality shiny graduation gown for pre-school and kindergarten
Kids' choir robe for church 

Elementary graduation robe made of 100% polyester fabric shiny finish,breathable,light weight and comfortable

Our children choir robe graduation gown is available for 10+ colors, rich in size and any logos.
Gradplaza design,produce and sell all kinds of high quality graduation gowns from pre-school to university. We have our own facility no matter for customized graduation gown or large quantity order needs. We have rich colors and strong capacity production to meet any request. Should you have any inquiries, feel free to email us via: sales@gradplaza.com and we will reply you within 24 hours.